Plus = ✓ | Core = $5 | Non-Members = X
Poppy Boy's Kitchen and Patio will be open for Main Street members to hang out and catch up. Bring your own dinner or order a meal from Soulfull Cafe for just $12.99 (plus tax)!
The dinner this week is Spaghetti with Meatballs, Steamed Broccoli, and Garlic Bread
You must register by 2pm on Wednesday, September 15 to order the dinner.
Your dinner will be waiting for you in Poppy Boy's Kitchen.
This week's Soulfull Friday will feature a showing of the film: Fun with Dick and Jane
Dinner will start at 5pm and the movie will begin showing at 5:15 pm.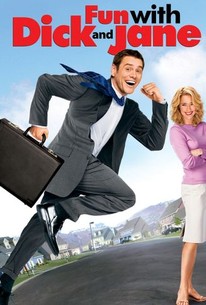 After Dick Harper (Jim Carrey) loses his job at Globodyne in an Enron-esque collapse, he and his wife, Jane (Téa Leoni), turn to crime in order to handle the massive debt they now face. Two intelligent people, Dick and Jane actually get pretty good at robbing people and even enjoy it — but they have second thoughts when they're reminded that crime can hurt innocent people. When the couple hears that Globodyne boss Jack McCallister (Alec Baldwin) actually swindled the company, they plot revenge.